Our Team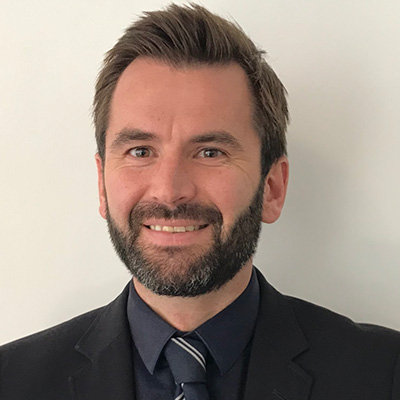 David Maitland

| Director
+44 7883 394 291
David having joined Encompass Marine in October 2019, brings over 25 years' experience in sea-going operations and maintenance management, shore-side vessel operations and technical management, and ship repair, retrofit and marine product sales.
With a passion to provide ship owners with safe, efficient, commercially compelling solutions to maintain and enhance their marine asset's condition, performance, and value throughout their lifecycle.
David's enthusiasm for ship repair, project management, underpinned with an understanding of asset integrity, operational and technical management of Tankers, Gas Tankers, with Northern Marine, Container vessels with CMA CGM, UK MOD vessels, Royal Navy Polar Survey Vessel, Passenger and a vintage super yacht, with Andrew Weir, gives Encompass Marine, and our high-quality principals a strong footing to assist owners and managers to find effective solutions, whatever their challenge.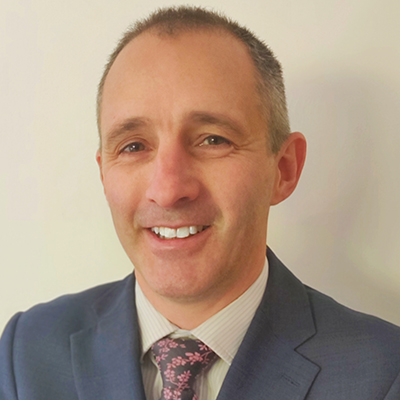 Jon Thompson

| Director
+44 7984 198 127
Jon studied Marine Engineering at Newcastle University before commencing his sea going career with James Fisher and Sons. In 2000 he moved to Maersk, initially sailing in the product tanker fleet, later switching to container vessels before coming ashore as Superintendent in 2006. In 2010 he became Fleet Group Manager in the Newcastle office and was responsible for the technical management of 48 panamax and post panamax container vessels across two fleets.
2014 saw a move to CMA CGM's London office as Fleet Manager for CMA Ships UK with responsibility for 18 owned and 3rd party managed vessels, eventually expanding this fleet to 37 vessels.
Jon joined Encompass Marine in May 2017, seeing the opportunity to bring that experience to Encompass and assist clients with dynamic solutions, to an ever-evolving industry.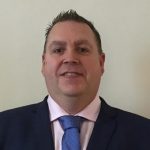 Alan Jagger

| Sales and Marketing Executive
+44 7585 918 978
Alan joined Encompass Marine in November 2017 to work in the Diving and Marine Services division for the business.
Alan's previous experience in the Food, Gas & Banking industries has allowed him to develop a vast range of skills and experience in commercial roles. The roles have been predominantly customer facing, involving key account management, relationship building, sales, marketing strategy and business development.
Alan's wealth of experience, enthusiasm, commitment, and can-do attitude, has enabled him to build strong relationships with our principals and clients alike, allowing him to offer the right solutions whatever your challenge, as demanded in the 365 / 24 / 7 marine industry!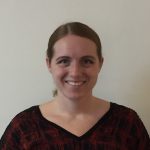 Danielle Roberts

| Sales and Marketing Executive / Office Manager
+44 7515 985 307
Danielle joined Encompass Marine in April 2021 to work in the Diving and Marine Services division of the business, having spent the previous 12 years working up to the position of Operations Director for South Bank Marine, supplying navigational equipment and services to the marine sector, whilst also providing Encompass Marine with business support. South Bank was Danielle's first civilian role from leaving the British Army after serving 7 years.
Danielle's further education in accountancy and business, prior knowledge of the marine sector and business development experience, in a leadership role, has enabled her to provide a customer focused approach, offering the right solution to our clients through our global network of principals, within a dynamic and constantly evolving market.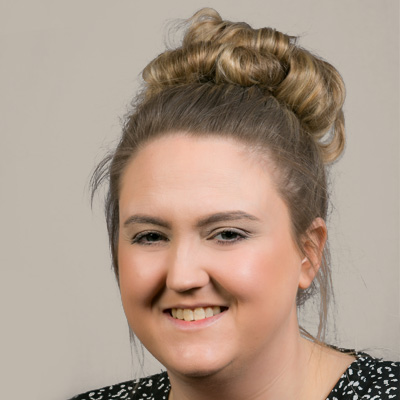 Katie Grummett

| Business Development Manager
+44 7594 340 610
Katie joined Encompass in June 2023. She brings 10 years of experience working with reputable Shipyards and Marine Services as a Business Development Manager. Prior to joining the Marine Industry in 2013 Katie worked in Sales within the Automotive and Financial Industries.
Jen Cook

| Administrator

The newest member of Team Encompass, Jen, joined in August 2023. Having worked in the Marine Industry for over 6 years she has a wealth of experience to bring to the team and will provide administation support across the business.